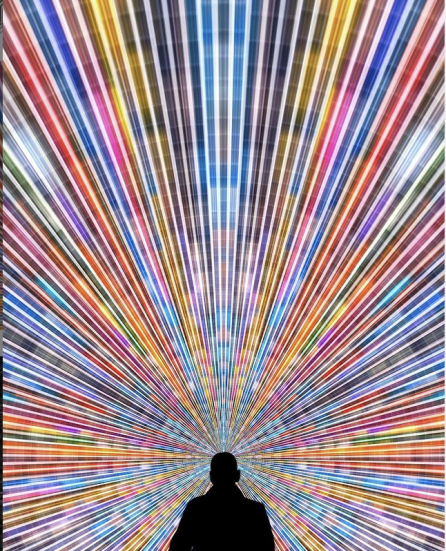 I wanted to share this list of strategies for people to cope better during this phase of dealing with the viral outbreak now happening. They are helpful during any time of boredom, feeling "stuck" or being in isolation during a pandemic lockdown.

Whenever I find myself or a client getting caught up in all the panic and fear, I come back to these techniques. Always trust your insight over eyesight.

Please feel free to share this information.

In Humble Service, Love & Light ~ Lisa Rhyne
REFRAMING THE SITUATION
Reframing the situation. (i.e. "I'm stuck inside." to "I'm now able to be at home with all the time I need to get things done and rest.")
Plenty of rest – this is a blessing to be able to slow down, rest and regenerate. Take your perception of a negative situation and then flip it into a positive. It is a creative challenge that rewires your brain to search for and find positives in all situations/people/places/things. Good stuff!
Along the lines of reframing thoughts I've been focused on how this is giving the Earth a break from the pollution that massive amounts of travel as well as industrial production/pollution causes. This is a true blessing for Mother Nature to heal and swing back towards balance. This in and of itself is quite amazing and lifesaving in the long run.
Exercise – we don't need fancy gyms with a personal trainer. Good old calisthenics – sit ups, jumping jacks, push ups, etc. Get creative! And walking is the sport of genius. I've had some of my best ideas while out walking (especially alone in nature).
Good nutrition. Everything you consume causes a chemical reaction. It really is that simple. The body breaks things down – whether it is kale or a bacon cheddar cheeseburger – to utilize it. Now is not the time to eat poorly. They call it "junk food" for a good reason. Chemicals bog the body down and cloud the mind. You truly are what you eat. Since food rationing is a thing, perhaps now is a great time to do a cleanse or intermittent fasting! (see that sweet little reframe!).
Cleaning out my space – organizing closets, cabinets, etc. A decluttered space is a positive thing. I've already bagged 3 big garbage bags of clothes to donate (when the time comes to go out and about).
Reconnect. This gives many sufficient time to reconnect on a deeper level with family and friends. When was the last time you had a real, genuine heart-to-heart meaningful conversation with the people in your life? For most, the chaos and hectic day-to-day schedules of work, school, errands, etc. leaves little time to sit, sip a cup of tea and just be present with each other. Phone calls, video chats, carrier pigeons…there are many ways to connect and communicate when you cannot be physically together.
Write, write, write – I am in part a writer by profession but the act of taking pen to paper is a proven method to clear your mind, organize your thoughts (to keep you out of "overwhelm"), to record your dreams and deeply buried thoughts and feelings, unlocking the subconscious in miraculous ways, to boost creativity (wonder how many books, movies and TV shows will be born out of this time of slowing down?) because we are creators.
When writing in a daily or dream journal it is vital that you do this by hand – no typing. That is the difference that makes the difference. It slows your mind because you have to slow down to write something that's legible. Hey, great opportunity to improve your penmanship since we practically type everything. Handwriting is almost a lost artform that holds magical properties most have long forgotten. Write a love letter – to your lover, yourself, your future self (telling yourself how you not only survived but thrived during this most interesting time in history!), your imaginary boyfriend, whoever!
Create things – whether it is reviving an old hobby or learning new skills, again we are creators. So, find an outlet for all that glorious creativity inside you waiting to be unleashed!
Learn a new skill, language, hobby. That YouTube is a treasure trove. Perhaps you'll learn a new skill that will lead to a better job or a promotion at your current job! Maybe you'll create a secondary source of income. We are only limited by our imaginations.
Meditate. There are many forms of meditation that are as ancient as mankind. Find a couple that resonate with you. For some it is prayer, others find yoga, walking or running or other physical means of active meditation. Perhaps you'll find a YouTube video that offers a new way for you to get heart-centered and peaceful.
Reduce fear inducing activities like watching or reading mainstream news/media or too much social media and internet. You've no idea who is on the other ends of all those computers cranking out all the stuff you see online. Discernment is crucial. While they attempt to "inform" most of it (especially now) is fear-based and incorrect which only makes matters worse. Gage how you're feeling when online or watching/reading news and if you feel fear and dread welling up, shut it off and step outside to recalibrate in nature for a bit.
Trust your instincts. You've got extra time to slow down, reconnect to and reignite your inner knowing and self awareness. Know how much is enough for you without being overloaded. This gets back to being mindful, centered and in touch with all of your senses (which all of the above will assist you in accomplishing).
Well, this is rather long but the good news is you've got plenty of time on your hands to read it!

I hope you'll find some inspiration in this even if only 1 thing resonates with you. We are all in this together and our compassion and humor will serve us well.
Laughter and music raise our vibrations. The "happier" you are the "higher" you vibrate and it has been proven (even the scientists know about this!) that disease/imbalance cannot exist in a high vibe state of being. The ancients have always known it and many of us today know this universal truth.
What are your thoughts on this post? Are you engaging in any of the above? Anything to add?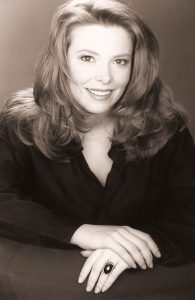 In Humble Service, Love & Light ~ Lisa
Lisa Rhyne
Founder of The Dream Masters