Here is a sampling of the wonderful praise, testimonials, reviews, thanks, and referrals we've received.
We thank you for sharing these with us. If you'd like to send one, go to the Contact Us page.
Be on the lookout for the new book,

Coming Out of the Metaphysical Closet

(January 17, 2024)!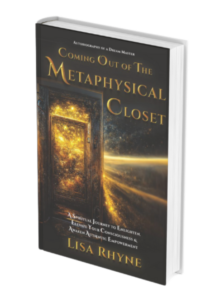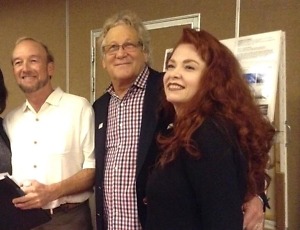 "I have known Lisa for many years and it is difficult to find the right words worthy of her. How do you describe the divine and magical? Her work and words always come from her true heart. Lisa is one of those rare individuals who walk by faith not by sight and lives a life of service to all who seek her out. Her amazing stories and incredible photos in "Journey of a Dream Master" will open your heart and mind to what is possible for all of us. She's the real deal, funny as can be, and knows even more than she shares in this first book! We are all blessed to be a part of her journey and lucky to get an insider's look into her magical life. Treat yourself to this little collection of amazing stories that will transform you in surprising ways. I love her, love her storytelling…and I know you will, too!" ~ Dannion Brinkley, International and New York Times bestselling author of "Saved by the Light" and "Secrets of the Light"

"In Journey of a Dream Master, Lisa Rhyne has created an engaging personal account of her magical life, revealing what becomes possible when we step onto the spiritual path in search of ourselves and our connections to the Universe. ~ Hank Wesselman, PhD., anthropologist and author of eight books on shamanism,including the Spiritwalker Trilogy, the award-winning Awakening to the Spirit World (with Sandra Ingerman), and The Bowl of Light: Ancestral Wisdom from a Hawaiian Shaman. sharedwisdom.com."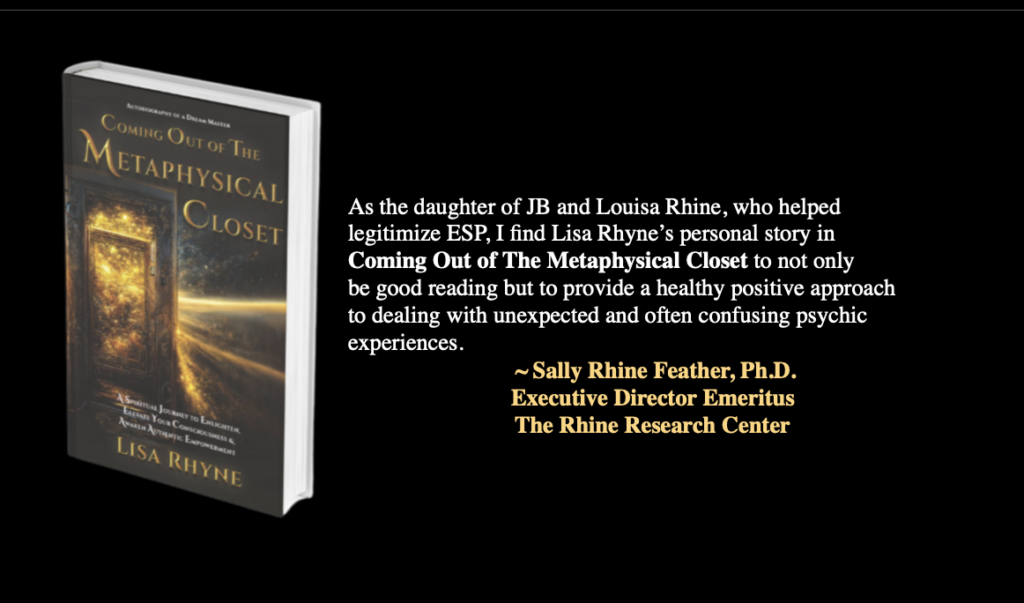 No one (that I know of) has more verified, well-documented evidence—from photos and videos to first-hand eyewitness testimony—of miraculous and transformational supernatural phenomena than Lisa Rhyne. I challenge you to find anyone with more documented valid proof of spectacular phenomena because, in the end, you won't find anyone like her.
I strongly encourage you to read Coming Out of The Metaphysical Closet for fascinating insights into our world, including over five decades of recorded evidence (long before computers, the Internet, or A.I. technology existed) showing who and what she is. This book provides a treasure map of rich resources for those brave enough to join the journey of a true Dream Master. This reality is a dream world, and when you become the Master of the Dream . . . everything changes.
So many talk but have no proof whatsoever that they've actually experienced what they're talking about. Lisa is a true testament to what humans are capable of, and her life is one of service. Lisa's authenticity and humility take my breath away. She'll be the first to point out her human limitations while simultaneously transforming you!
While most only seek attention and fame, Lisa stepped away from the spotlight. She quietly pursues knowledge, spends time in direct divine experiences, and bridges the seen and unseen while helping others do the same. That's one of her prime directives. This world is at a critical tipping point; only those who understand how consciousness and this reality work will survive (and thrive), which is why she came out of the Metaphysical Closet with this book.
Her journey as "Lisa Rhyne" has been remarkable thus far, and we're all looking forward to seeing what happens in 2024 and beyond.
Sincerely, T.S.
It is with my highest recommendation that you consider Lisa for any openings. She would be a tremendous asset to your company and is truly an impeccable and very motivated person. Sincerely, Norman B. Ratner
Lisa is a very kind, intelligent and very creative individual. She handled making difficult judgment calls in the legal field and worked on very high profile cases and we both shared the intensive work it took to create, negotiate, and organize many companies in the entertainment field, such as, "Lionsgate." She can relate to everyone and treats everyone as an important person and makes you feel like you are important. I really miss working with her. Christine Tapia
Thank you for being an inspirational human being. Sincerely, Johann du Plessis
Hi Lisa, I almost met you in person and yet we meet from your website. Yes, It would be my pleasure to meet you in person and I look forward to it when the time comes. When I was there with Grandfather Martin he was pretty excited about you and your work. I had the impression you were a very special person and of course he was right. Sounds like your doing some homework with Grandfather in your dream time. Great work dream master! Thanks for the insightful puzzle that you and your friends are beginning to understand. I'm grateful for you sharing. Pretty Amazing insights you are unfolding! Cheers, Frank
Lisa did a good job for me, very involved, interested, solicitous of need and good delivery of work product when having no knowledge of it or my style or approach. That is hard to do. Handled the desk well, calls, and follow-up. Very prompt on work return and quality was good, eager to do more. It was not too bad a time, but that is probably because she handled the matters so effectively. Thank you Lisa for your help. Robert E. Boston, Esq.
When life moves on and in the back of your memory you relive your high school life, often the memories are of teachers and experiences you had at that time, not really another student. There are no teachers that I can say left a mark on my mind and soul but there is one lasting individual that did. I was entering high school in 1983, at Tri-West in Lizton, Indiana, and truly was a goofy freshman. I tried out for choir that year and who did I get to set by, but Lisa, the older, intimidating redhead, who could sing as beautifully as anyone I ever heard on the radio. Lisa befriended me and helped give me confidence to "sing out", even though I'm sure I messed up more than I got it right. Lisa let this little freshman in on secrets and made me feel okay about being there. I was sad when she graduated two years later. Lisa was the person who help to teach me how to treat people with respect and without judgment. I always thought of her words and encouragement throughout high school and beyond and just the knowing feeling that at a person had cared during that turning point of my life always gave me peace. Thank you Lisa, as always, an inspiration. Sincerely, Toni Andrews Eggleston
It's been a pleasure knowing and working with Lisa. I am one of the artists that she represents through The Dream Masters. She has a wide knowledge and expertise in a number of energetic healing modalities, as well as having a creative and loving spirit, making for a great fit in our collaboration, which I value highly. Bruce Manaka
Lisa has represented some of my best clients, your artwork is in good company with these Masters and if you're looking for living inspiration for your walls, you've come to the right place… look at these masterpieces! ~ Greg Mooers Montana
Coming Out of The Metaphysical Closet is powerful, clear and will open your mind to new ways of understanding reality. Jason Shurka, Founder of UNIFYD TV
Lisa Rhyne's new book, Coming Out of The Metaphysical Closet, is a new, fresh, paradigm in metaphysical thinking. A good read indeed! Tom Dongo, Paranormal, UFO, ET Researcher, Remote Viewer, Medical Intuitive.
As the daughter of JB and Louisa Rhine, who helped legitimize ESP, I find Lisa Rhyne's personal story in Coming Out of the Metaphysical Closet to not only be good reading but to provide a healthy positive approach to dealing with unexpected and often confusing psychic experiences. ~ Sally Rhine Feather, Ph.D., Executive Director Emeritus, The Rhine Research Center
Thanks for taking the time, Lisa. You seem to be someone who has honor and great respect for all beings in the web of life. This is the Original Instruction Creator gave to humans. So I'll look forward to your examination of DreamCatchers Art of the Seventh Fire as we dance a new dream for the people. Come soar with the White Eagle. Thanks, or as my people would say, "m'gwetch"
Allen White Eagle
To Whom It May Concern: Please consider this as my highest recommendation of my former assistant, Lisa Rhyne. You will find her to be a valued member of your team and a huge asset to your organization. Lisa is a top notch executive assistant. She is hard working, dependable and completely trustworthy. I could not ask for a better team member. James M. Weaver, Esq.
There are few books that help guide an interested novice into the path of their potential like this one does. Lisa provides relatable, and relevant recounts of events from her life helping the reader understand that not all negative experiences should be seen in a bad light. They often are leading us to the direction we are meant to travel. You don't always see what everyone else does. And that is just fine. Anne Wilczak
Best wishes from Grand Master Zhou Ting-Jue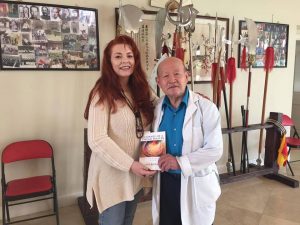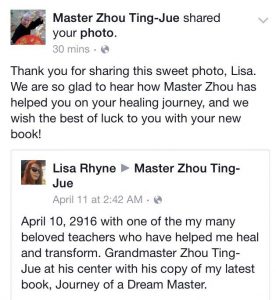 Spiritual Art
As many of you have seen one my clients, Lisa Rhyne, is a manager for spiritual artists. As a result, she generously graced my studio walls with her client's sublime artwork this summer which I know many of you truly enjoyed.
Art can be very powerful and I believe that what we fill our homes and workspace with is very important. It's another opportunity to share something beautiful and positive with those that experience it and for ourselves as well. (Feng shui explores this idea quite a bit.)
In addition to the work which has been on display her website features many other talented, spiritual artists and their work. Cards are available as well, although the prints are very well priced. I love the fact that she offers layaway and gift registry too. Enjoy! Wishing you peace within, Rachel Avalon
AMAZON REVIEW FOR JOURNEY OF A DREAM MASTER
A magical book. Many things I used to do by trusting on my intuition and listening to what I call 'my little voice' became much clearer to me. When it came into my life I recently had been diagnosed with breast cancer, a turning point in my life which I knew was coming, though not how. Lisa Rhyne's book helped me to deal with the decisions I had to make regarding treatment and a few changes in my life. On my way to making a full recovery, for which I'm very, very grateful, this book is still helping me in many ways. I learn every day. I dare say: this book is a must read for all of us, whatever we believe or don't believe in. Thank you Lisa Rhyne for sharing your experiences! Can't wait for Book 2.
WILLY-AN CREDIET (NETHERLANDS)
Lisa, Thanks for your kind and pleasing response. You are such a great personality. I read the many things on your website,your posts. It's really great. Your words have expanded my mind and changed my life for the better. I have new hope. Thank you. Thank you. Thank you. With a heartiest prayer for the success in your divine work. ~ Devasish
Lisa, Your workshop was amazing! Your attitude of fun and ease created a magical space for everyone else to have fun and open up for the miracles to happen. I loved the way that you handled the mornings as it set up the rest of the day perfectly. Your quilt story inspired a whole new possibility for me! I admire your ability to inclusively teach and convey what you know and make people feel at ease about learning new things and really good about themselves (and what they can also achieve). You are a goddess! Thank you, Charlie
It was an immense pleasure reading Lisa's book, Coming Out of The Metaphysical Closet. Lisa was already predicted in her Indian Palm Leaf Reading (written by Sri Agastya Maharishi) several years ago that she will publish a book and is destined to guide others in their spiritual journey as she came here at this time, as a time traveler, Grand Master Teacher and Healer, combining the ancient intuitive ways with the modern, and bridging the metaphysical with arts and entertainment to reach the masses globally. This book is a beautiful and powerful manifestation of her prediction.
Dr. Q. Moayad, Founder, Indian Palm Leaf Reading Institute
Lisa, I am grateful to have shared this experience with you. Seems another sign of our future intertwining. You are such a wonderful teacher. That is a special gift. Thank you. ~ Tracey
Lisa's phenomenal intelligence, deep commitment and stellar intuition make her a valuable partner, excellent colleague, gifted leader … and a force of Nature! ~ Moira Shepard
Lisa is a dynamic force in the art world and many artists depend on her as a bridge builder between different worlds….I for one, have worked with her for a decade and highly recommend her for any creative activity and successful outcome. Prof. Philip Rubinov Jacobson, MFA
Dear Lisa, Thank you for making this training an amazing one for everyone here in Sydney. Your energy is brilliant. Thank you for sharing it.
Universal Events, Sydney Australia
Lisa's tenacity, vision and capacity to love inspire me to master my dreams. I had the honor to both mentor and be mentored by Lisa and share many years of transformations for both of us. What has always made being with Lisa so rewarding is the depth of honesty she bares cloaked in a radiant persona. I am able to be completely me with her, whether as her acting coach or as her study partner for life coaching or her client. She walks her talk and embraces your possibilities, her own and humanity's with a true heart. The fact that her red hair and first name match mine works for me, too!~ Lisa Dalton, Award Winning Film/Stage Director/Producer/Actor, National Michael Chekhov Association
I am a corporate transaction attorney working with corporate governance, mergers and acquisition, securities and finance matters. Within our sophisticated corporate practice, Lisa has been a true asset to our team and has demonstrated her ability for hard work and attention to detail. She is consistently reliable and a positive asset. Lisa often volunteers where needed without needing to be asked helping all of us without hesitation and always with a great disposition. Her unique abilities and trainings bring innumerable and incalculable assets to the standard skills she already brings to the table. These qualities will help Lisa be successful in all her future endeavors. We are sorry to be losing Lisa. I am very pleased to recommend her. Zachary J. Smith, Esq.
Dearest Lady Lisa, I really appreciate your calm attitude when I come to you in a freaked-out-panic. No matter what the circumstance, you handle it with such deft mastery it almost defies description and definitely defies logic and sometimes freaks me out. Maybe that's what magic is because you've produced and helped me produce results that my mind still cannot process at times. But my bank account sure shows me that it's real. Whatever "real" means which now thanks to you I question every day!!!! Hey, whatever you do, please keep doing it because IT WORKS!!! and I'm grateful beyond belief. Looking forward to more of your magic, Lady Lisa. ~ You-Know-Who (If I tell everyone then they'll know you are my secret weapon and those bastards will steal you from me!!! I love you dearly!!!!) 😉
Lisa, Your vision is so alive, passionate and beautiful. Thank you so much for all you do. I have learned so much this week working with you. I'm excited about the possibilities. Thank you ~ Geannine
Dear Lisa, Your contribution as a crew member has made a world of difference to this training. I greatly appreciate all of your efforts. To Your Success, Christopher Howard
Lisa, You're AMAZINGLY talented!! Thank you for your wonderful storytelling! You are such a blessing. You are such a warm being and a great speaker and incredible trainer. I just can't get over how easy it seems for you. You're such a beautiful human being helping everyone you meet. I consider myself blessed to be a part of your world. Thank you. Please keep doing what you are doing. God Bless You ~ Carole B.
You write beautiful your heart is a Treasure of wisdom and love. ~ Rab Adamson
Dear Lisa, A friend of mine recently referred me to your website, specifically the section on Hopi. I read it with interest as I have worked with the Hopi Tribe for the past eight years. I send this message to you out of respect for the Hopi people and the intent you seem to have on your website – which is to respect the spiritual beliefs of all people. Thank you for the work you are doing. Sincerely, Janet Regner
Hi Lisa, What an awesome work you are doing on behalf of Grandfather Martin. I am from Black Mesa, a Dineh (Navajo) and have valued Grandpa Martin's wisdom as well as other Hopi elders from before. I am glad that there are more recent information about Grandpa's messages and the Hopi story available. Again, thank you so much and lotsa luck. Sincerely, Kat the Bahe
Lisa is an individual that has FOCUS, PASSION & DETERMINATION for everything she does. She's an awesome student and human being!
John James Santangelo, Owner, Maximum Success Seminars
Lisa, Always with that amazing bright smile you elicit a happy state from everyone you touch. I have yet to see you without that wonderful smile on your face or in your voice. I love being around you. And I love seeing the miracles you manifest in those around you. You are my inspiration. Love, Deb K.
Lisa has been such a valuable asset to our events! She is professional, easy to work with and has a tremendous amount of leadership. She brings people together and was able to lead our crew to a VERY successful and profitable event. I would HIGHLY recommend Lisa for any project that requires a sharp mind and a get-it-done-right approach. Wendy Lynn Beacock
Dear Lisa, Again, you are incredible and such an inspiration!!!!! Thank you for all your help and assistance this week. You really make a difference!! We are fortunate to have you on our team. Looking forward to working with you more and more. Love, Kerry Yean
Lisa, We had such an amazing experience at your "META-CON 2000" last weekend. What a way to usher in 2000!!! Events transpired to put me exactly where I needed to be – with you and your powerful peers. ABSOLUTE DIVINE INTERVENTION GOT ME THERE AND I KNOW IT AND AM GRATEFUL!!! I don't even have the words. Looking forward to next year and every year after. Love, Annie S.
It is with great pleasure that I recommend to you Lisa Rhyne for employment. Lisa is a warm and nurturing person who goes the extra mile to make sure the work is done professionally and impeccably. She improved our work processes to be more efficient and sensible. She dove right into the work with a smile and our company has never been the same. She is brilliant, reliable and an invaluable asset to any company lucky enough to have the opportunity to work with her. I can say confidently without qualification you will be very fortunate to have her on your team. She will truly be missed by us. Marsha-laine F. Dungog
The subtitle of Lisa Rhyne's enchanting JOURNEY OF A DREAM MASTER could have been: Portrait of the Evolutionary as a Young Woman. This luminous account of a multi-talented entertainer coming to terms with a growing array of metaphysical gifts makes for absorbing reading. Rhyne selects anecdotes from her life — alternately enlightening, mysterious, comical and terrifying — and provides us with a passport to a world infinitely more complex and fascinating than many of us have previously suspected. Things are surely not what they always seem, and Rhyne has insider's knowledge that will take your breath away. I literally hung on every word and am eagerly awaiting the publication of the next volume in the trilogy. Highly recommended. ~ Burt J. Kempner
From: Joshua J Deighton
Sent: Wednesday, October 16, 2019 4:47 PM
To: Lisa Rhyne
Subject: Recommendation
Lisa, thank you for asking me for this recommendation, which I am happy to share.
We have worked together throughout your time at 20th Century Fox, where you were one of 9 legal affairs assistants. During that time you were never 'my' assistant, so directly supporting me was only 'your job' if you were covering for somebody else. But even though you didn't have to, I frequently relied on you, and you always performed beyond my expectation. It's easy to think of specific examples. The most recent was only a few weeks ago when you diplomatically and patiently resolved an unreasonable request from a counterparty while I was out of the office for a holiday. You could (and should) have told them to wait a day, but you didn't, because that's the kind of colleague you are.
Another aspect I hope any potential employer appreciates is your personality. You always brighten my day when I walk by your desk. You have been a pleasure to work with.
Joshua J Deighton, Vice President, Legal Affairs Twentieth Century Fox Film Corporation
Hi Lisa, I read it! I must say though I feel I need to read your book 2-3 times. I know I'll find something new every time I read it! I loved it and thankful for you sharing your story! I feel like reading your book has made me feel a little more spiritual and very curious and yes I have questions! Much love, Cheyenne
Lisa has helped me recognize the fullest potential of my dreams. With her assistance I've been able to steer my life in ways totally unimaginable to me before. She's managed to perfect the balance of having a maternal, caring nature with a no-nonsense spin like only a true Southern girl can. I can say with all certainty that my entire life changed after meeting her. Lisa is much more than just a visionary — she's a Master at manifesting. ~ Aliya Ewing
"Lisa Rhyne is the mastermind behind the Dream Masters. An accomplished actor and author, she brings unique insights and uncanny wisdom into every project she undertakes. She inspires my deep admiration and trust. If you haven't fallen under her spell yet, make haste to do so."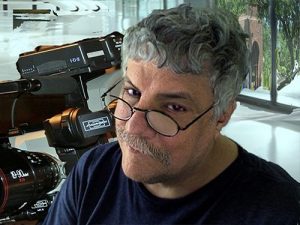 Burt J. Kempner, Award-winning, professional TV/film SCRIPT WRITER -producer and journalist
"Lisa is a powerful red-headed tornado that knows how to transcend space / time / planes / dimensions and bring whatever is most needed / useful / beneficial for each person. She's well trained in a variety of energy/mind methods and can easily and synergetically combine them in a way that's powerful and beautiful to behold and experience. Try her sessions – you'll be grateful you did!"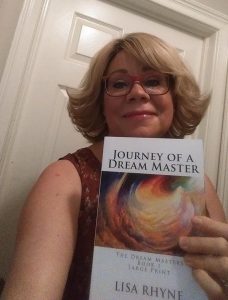 Margarete Brandenburg
"Lisa has an open mind and looks for the truth in all things. She is a friend to the Hopi and tries to help the Native Americans. She has always been honest and up front with me. I wish her the best."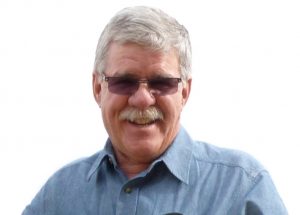 Thomas O. Mills,
Former Manager, Hopi Cultural Center
Author of works that include "The Book Of Truth A New Perspective on the Hopi Creation Story
"Simply the best…Lisa is always there for you, no matter what time of day or night. She is the best at all she does, and never at a loss for your needs. She has helped me in so many ways and has been a part of my life for over 20 years. I plan on keeping that relationship for the rest of my days."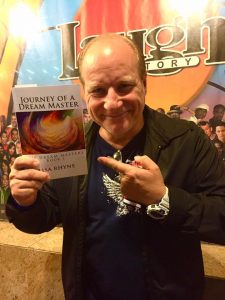 Mike Marino, Comedian, WRITER, DIRECTOR, ACTOR, AND PRODUCER
"Lisa is a talented actor, a great thinker, and someone who cares deeply about people. We became friends during an acting class in LA. We were paired together in a number of scenes and she, being the veteran actor, took care of me, the novice, and made the scenes a delight. Since then, I have followed Lisa's endeavors with The Dream Masters. She is a critical thinker searching for the answers of life. I've enjoyed following her journey."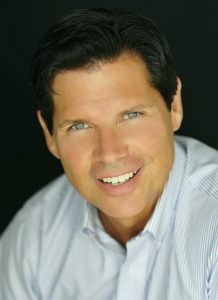 John Daly, TV Host, Real TV
News Anchor, Author, Producer
"Lisa is an insightful woman whose opinion has always meant a lot to me, both professionally and personally. She works at the highest level of intuition, vision and compassion. Lisa's communication skills are superlative, she is just wonderful in front of a group or in one on one consultation situations. She writes well and has a broad range of educational and cultural experiences to draw upon. I recommend her highly."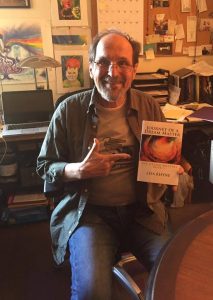 Spencer Grendahl
Metaphysical Consultant and Coach, Professional Insights Author, Astrologer, Palmist
"I've known Lisa most of her life. For all of that time, she has been a visionary. I say that because she has dared to do more than dream. She has made her dreams into reality time after time; graciously inviting many people along on the wonderful ride that is her life and her life's work." ~ Angela Grooms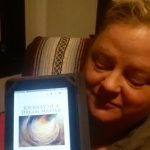 I had the privilege of having an appointment via Zoom with Lisa Rhyne on December 19, 2021. The focus was on my relationship with my mother. It was a powerful and profound experience of release and forgiveness as Lisa led me in a guided meditation to meet my mother. Even as I write this I get chills up and down my body as I recall the power of the breaking down the past hurts in our relationship. I knew my mother did not have many more days in this world. I was able to see her one last time during a window visit due to a Covid outbreak at the memory care center where she lived. She was scarcely there in her body but her mind was intact as my sister and I showed her photos of prior Christmases together and she recognized us in a photo taken of the three of us many years ago. There was a marked difference in her presence, gentle, kind and other worldly. I know it was the result of the session and work that Lisa and I did together. When my mother passed ten days later, I could only weep with gratitude that our relationship was healed and we are both living out our destinies, mine still on earth and hers in the world beyond. Lisa also followed up our session with pdfs reviewing the ceremony we had completed, giving additional helpful insights and suggestions for continuing the healing process we had begun. Lisa's insight and sensitivity to the Spirit world is truly mysterious and magical and miraculous. I am grateful for her presence in my life. Her ability to bring light and love into my life at a time when I was struggling will never be forgotten. Thank you Lisa! ~ Leslie Lemons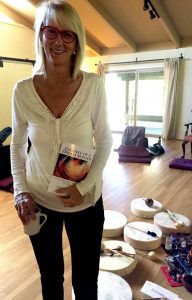 My Lovely Sister Lisa,
If I was an atheist , you would make me believe in God!
I would just like to say in all my travels around the world that one of the most intuitive and enlightened souls I have ever had the privilege of meeting is Lisa Rhyne. Well educated and magnificently brilliant but even more so her heart for humanity. If Lisa ever brings a problem to light she doesn't do so without offering a solution. She is a great teacher and lives by the wisdom she so generously shares with others. I have learned so many things from her most importantly how to look inside myself to love others. Lisa thank you for sharing with me the principles of universal love. With gratitude and love,
Thank you and I thank God for you! I am so glad you are in my life.
My love always to you and your family, Howard McCrary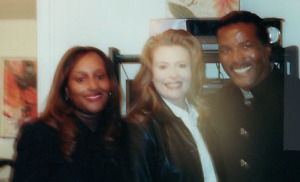 Dear Lisa,
Your email came to my attention right after we had a serious scholarly talk given here about Aura Vision from two scholars from ARE's Atlantic University. I learned that the term aura includes a whole gamut of not-well-understood lights or luminescences and I think would include what you are experiencing here. I had learned from Carlos that some people report developing auras during times of spiritual transformation — perhaps many of the halos around the saints in historical pictures represent this (not to make you a saint, but…), and of course not all auras are limited to the head area.
One of our young research colleagues and I are thinking that this is a topic that has been seriously neglected, certainly by conventional science, but also by those of us in the parapsychology world. We think that this is a topic we would like to research further if we can obtain the necessary funding next year so keep us informed about your own experience. And I would appreciate any information that you would care to share from what you learned at while at your spiritual retreat, something about DNA and light activation?
I understand and agree with so much of what you say from what I have heard or read from other healers/helpers before. I would hope that the spirit guides would want the living folks to know and understand more about this subject, we would invite their help. If managed respectfully, this could be a win-win although the language of either group is different.
This is the kind of collaboration between Science and Practice that we like to utilize when possible. Let's keep in touch. I look forward to the possibilities and working with you.
Thanks, Sally
Sally Rhine Feather, Ph.D. – Executive Director, Rhine Research Center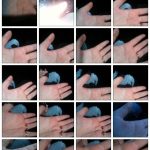 "Here is the screenshot from my iPhone with the photo of my left hand that Sally is referring to in her email. The whole story is in my book, under
"The Cahokia Event." ~ Lisa
There are more photos in the Phenomena Gallery.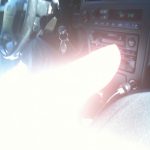 "Journey of a Dream Master" is self-reflexivity and auto-ethnography at its best: analytical, engaging, and sheer poetry in motion. Lisa captures what most social scientists and religious scholars too often fall short in accomplishing, a portal into ourselves and our eternal connection to the infinite. Normally the terms "metaphysical" and "shamanism" do more to mystify than to clarify the magical and mystical realms of human culture–but, Rhyne's book manages to bring a fresh nuanced meaning to these terms while also inspiring the reader to unleash untapped power within themselves. I could not put this book down, it reads like a conversation, and informs like a sacred text. In a world where homogenization and neoliberalism seem to be swallowing up everything wholesome in their path, this little gem offers key insights into who we are, where we are going, and what we can do to create cosmic transformations in ourselves and the world. Lisa has altered the way I approach my research into "Vodun" and "Orisha" in Africa in the New World and inspired me to ask new questions and posit new theories that I would have never considered.
When I got half-way through the book, I had a psycho-somatic effect and could feel a rush encompass my entire body, the feeling only escalated after reading about her experiences in Cahokia, a sacred place par excellence. I would love to work with Ms. Rhyne in the future on both filming and participant-observation in the African Diaspora. And the chance to see her collaborate with the healers of Ghana, Togo, and Benin would be a dream come true. I cannot wait for the sequel "Walking Between Worlds" and encourage anybody with an interest in other ways of knowing and seeing to read this book often, and disperse it widely. ~ Eric Montgomery, PhD Cultural Anthropologist and author of "Ethnography of a Vodu Shrine in Southern Togo"Wayne State University Center for Peace and Conflict Studies
The Dream Masters® companies which include META-MATE®, META-CON® and SOULutions Sessions® trademarks are all copyright protected.