Latest news and project developments for
Lisa Rhyne, The Dream Masters and META-CON
ASSEMBLING OF A NEW TEAM OF AGENTS, MANAGERS & ATTORNEYS
Any and all references/referrals are greatly appreciated in helping us find and assemble a new team to represent Lisa Rhyne as well as all her intellectual property, projects and companies (THE DREAM MASTERS, META-CON, META-MATE, etc.). Lisa has been talking with people in search of the perfect fit. If you are or know a legit agent and/or manager (preferably based in Los Angeles) and interested in working with us, please contact Lisa ASAP. Thanks much!
LISA RHYNE CONTRIBUTed TO
YOKO ONO'S "ARISING" EXHIBIT
"ARISING" is an ongoing/evolving project by visionary artist, Yoko Ono that invites individuals who self-identify as women – of all ages, from all countries of the world – to write a testament of harm done to them simply for being a woman (along with a photo of just your eyes). All statements and photographs (of eyes only) will be exhibited at the Vancouver Art Gallery as part of the exhibition "GROWING FREEDOM: The instructions of Yoko Ono," on view at the Vancouver Art Gallery from October 9, 2021 to May 1, 2022. It will then tour the world.
This is a call to all women who've been harmed simply for being a woman. Lisa Rhyne has contributed her stories to this exhibit and is also sharing her stories on other platforms. Lisa has never publicly addressed some of these things and the time has come to shed light on the full truth of these incidents. She shared a few of her experiences in "JOURNEY OF A DREAM MASTER" but there's much more to be told!
This will be news to many who are not in Lisa's inner circle. Lisa's career as an entertainer was maliciously and abruptly ended by some very powerful perverted violent Hollywood predators who blacklisted her in Hollywood because she would not have sex with them (and/or their clients) or do what they said without question (like doing porn, attending/participating in orgies, going to their parties, etc.). One agent who invited Lisa to a charity event had actually sold Lisa as a sex slave without her finding out until it was almost too late. Her experiences will shock as well as inspire.
If you think it is hard to read…just imagine living through all of it (and more).
This is a must-read for women –

especially

women in the entertainment industry.


All truths eventually come to light and become known. It is time people know the heartbreaking and terrifying truth about some of the horrible things that have actually happened to Lisa. Click the button below to read Lisa's stories of terror and triumph.
"I strongly encourage and support everyone to come out of any closet you may be living in ~ especially if it is The Metaphysical Closet ~ because it is a new era and it is time to live fully and fearlessly. And yes, I am contributing some of my many truly painful and utterly terrifying stories to Yoko Ono's exhibit. Please share this information with anyone you think may be interested. Thanks much!" ~ Lisa Rhyne
LISA RHYNE CONTINUALLY RANKED IN THE TOP 2
FOR THE WALT DISNEY COMPANY ON IMDB STARMETER RANKINGS
January 2022, Lisa continues to rank between #1 and #3 for The Walt Disney Company. There are many weeks that Lisa ranked #1 for The Walt Disney Company. Please visit her IMDb page and see what's happening over there (including photos) by clicking this link or the IMDB link at the top of the page.
2022 is set to be a banner year for Lisa and all The Dream Masters enterprises. Please continue to check back here for updates. There are a lot of things in development and we will be announcing them as soon as we are able.
For those unfamiliar with IMDb, here is a brief description. You can research it more if you'd like more information. IMDb (an abbreviation of Internet Movie Database) is an online database of information related to films, television series, home videos, video games, and streaming content online – including cast, production crew and personal biographies, plot summaries, trivia, ratings, and fan and critical reviews. It is now owned and operated by IMDb.com, Inc., a subsidiary of Amazon. As of June 2021, the database contained some 8 million titles (including television episodes) and 10.4 million person records. Additionally, the site has over 83 million registered users. (https://en.wikipedia.org/wiki/IMDb)
LISA'S ONGOING FREELANCE CONSULTING WORK ON FILM & TELEVISION SHOWS
Lisa was wrapped on two projects and is in talks with 5 other production companies to work as a metaphysical consultant for all things supernatural. Due to the strict confidentiality/non-disclosure agreements, we cannot give any of the exciting details just yet. Stay tuned!
META-CON™
is coming!
METAPHYSICAL MASTERS
MINDFUL STORYTELLERS
HOLLYWOOD HEAVYWEIGHTS
EMERGING TECHNOLOGY
=
META-CON™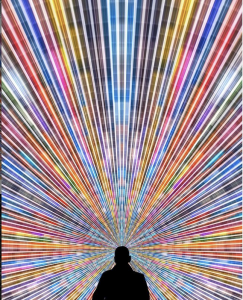 meta-con™
the great metaphysical convergence
IS COMING TO LOS ANGELES!
We are excited about this annual live event happening in Los Angeles, California! The one and only official META-CON® is moving the dial of humanity's collective consciousness via this powerful convergence of metaphysical masters, conscientious creators, the storytelling superstars of Hollywood, major Hollywood studios and leading tech companies. This great gathering is a transrational experience. WIth an extensive vetting process for participants, this event is by invitation only. Thanks to rapidly evolving streaming, interactive and other ever-evolving technology, the entertainment industry is starving for original and genuinely authentic higher quality (higher vibrational) films, episodic programs, gaming and other technology (including but not limited to virtual reality, augmented reality and mixed reality). Globally, people are awakening and demanding to be included, represented, respected and to experience something new and more meaningful. META-CON is where these worlds collide to give birth to truly revolutionary results in entertainment. If interested, please sign up on our Contact Us page to be on our exclusive META-CON mailing list and know that we never share or sell your information.
THE ANNE MORROW LINDBERGH PROJECT
The great American historical figure
best-selling author (14 books)
navigator
aviatrix
mother
hero
philanthropist
inducted into several "hall of fames"
conservationist
one of the leading advocates of the nascent environmental movement and pioneer
ANOTHER UNSUNG FEMALE HERO THAT NEEDS HER "TRUE" STORY TOLD NOW.
LISA RHYNE HAS BEEN GRANTED THE EXCLUSIVE LIFE AND LITERARY RIGHTS FOR THIS PROJECT.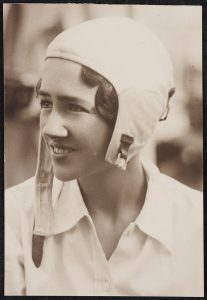 aviatrix/PIONEER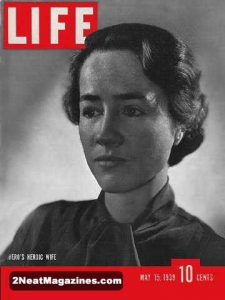 HISTORY MAKER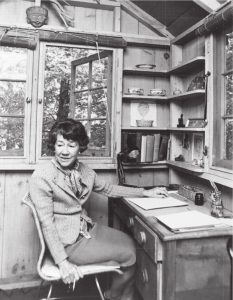 BEST SELLING AUTHOR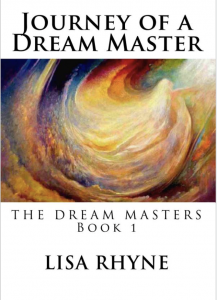 In 2016 Lisa self-published "Journey of a Dream Master" for 2 reasons:
Firstly, her illnesses were so grave at the time, she believed she'd die with her stories still in her and she did not want that. So, she actually wrote it for herself and her father. If it reached anyone else…that was simply a bonus.
And secondly, to see if there was any interest in all in what she had to say. (She seriously doubted it!) However, all the 5-star reviews from around the world, strong reviews by esteemed peers like Dr. Hank Wesselman, the countless enthusiastic private emails and heartfelt messages (with people posing with the book) from fans, clients, friends, family, peers and complete strangers were an overwhelming affirmation that her work matters and she was right to publish it.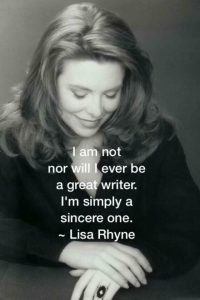 Lisa has fully recovered (much to the astonishment of all the "white coats") and is completing her expanded new book with many more stories, photos, teachings, and metaphysical offerings.
We have posted about the book on the Journey of a Dream Master page and supplemental galleries. So head on over and take a look!
We will post more news about all this when the time comes. The original "Journey of a Dream Master" has been pulled from publication by Lisa. (If you bought one, it is a limited edition collector's item!)
THE ALCHEMY OF ACTING
EPISODIC SERIES ~ BOOK ~ LIMITED EDITION SPECIAL COFFEE TABLE BOOK OF PORTRAITS BY DR. ANDY GOTTS, MBE
After many heartfelt dialogues with fellow actors and storytellers, Lisa had the idea of writing a book about the "alchemy" of acting for performers as well as those who deal with performers or anyone interested in human interaction, storytelling, and metaphysics. Lisa has had some fascinating metaphysical experiences while acting (and there are plenty of photos of Lisa with unexplained phenomena).
She studied all the acting techniques of all the great masters from Konstantin Stanislavsky, Lee Strasberg, Stella Adler, Bertolt Brecht, Sanford Meisner, Uta Hagen and others. She primarily uses the Michael Chekhov Technique. The current global interest in spirituality, supernatural and metaphysical storytelling is at an all-time high never before seen across all formats. So the timing is perfect for this project!
Then Lisa's vision evolved into the idea of also doing a single documentary film that would interview actors on this fascinating topic sharing their stories on camera. Lisa tossed this idea around to some of her actor friends and after the overwhelmingly enthusiastic response…and them also saying they knew of someone else who'd want to do it…it snowballed into a series because there are simply too many people with too many amazing stories to fit it all into a single documentary.
If you have a favorite actor that you'd like to see in this project, email Lisa with your suggestion and we will take it into consideration. Announcements will be coming soon and more info as soon as we have it.
Give us your suggestions! | Link to Lisa's IMDb Page
FAMED CELEBRITY PHOTOGRAPHER, DR. ANDY GOTTS, MBE
Then, Lisa had the idea of taking portrait photos of these actors (many high-profile) while shooting the on-camera interviews and making a special oversized coffee table book of beautiful portraits (with quotes and bios of the featured actors). Some of the proceeds would then be donated to a charity. Lisa asked her very dear photographer friend if he'd do the portraits and work on this book with her. He immediately said, "YES!" Well, this friend is the legendary photographer Dr. Andy Gotts MBE who is famous for his celebrity portraits and campaigns. Below is just a little bit about this enormous talent who is now a part of this project. You can read more about Andy and view his work on his website: AndyGotts.com
The National Portrait Gallery holds a selection of his photographs in their permanent collection and in 2009 Gotts was honored with the presentation of the Fox Talbot Award.
In 2011 Gotts was conferred the degree Doctor of Arts by De Montfort University and he is a former President of the British Institute of Professional Photographers.
2012 saw Gotts appointed MBE in the Queen's New Years Honours List.
Gotts is noted for his magnum opus 'Degrees' which was inspired by the game, the Six Degrees of Kevin Bacon; BAFTA – 'Behind The Mask' and the Monty Python reunion.
BEHIND THE MASK: The biggest collection of BAFTA-winning actor portraiture ever assembled to take over the entire west wing of Somerset House.
SAVE THE ARCTIC with VIVIAN WESTWOOD (GREENPEACE)
Current projects for 2019 includes 'iCons' for the Elton John AIDS Foundation as well as a personal project 'UNSEEN'.
THE TRANSITIONING OF Dr. HANK WESSELMAN


A FOND FAREWELL TO THE CHIEF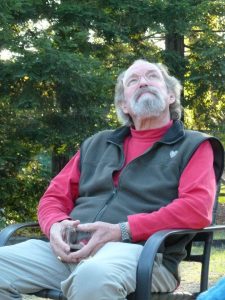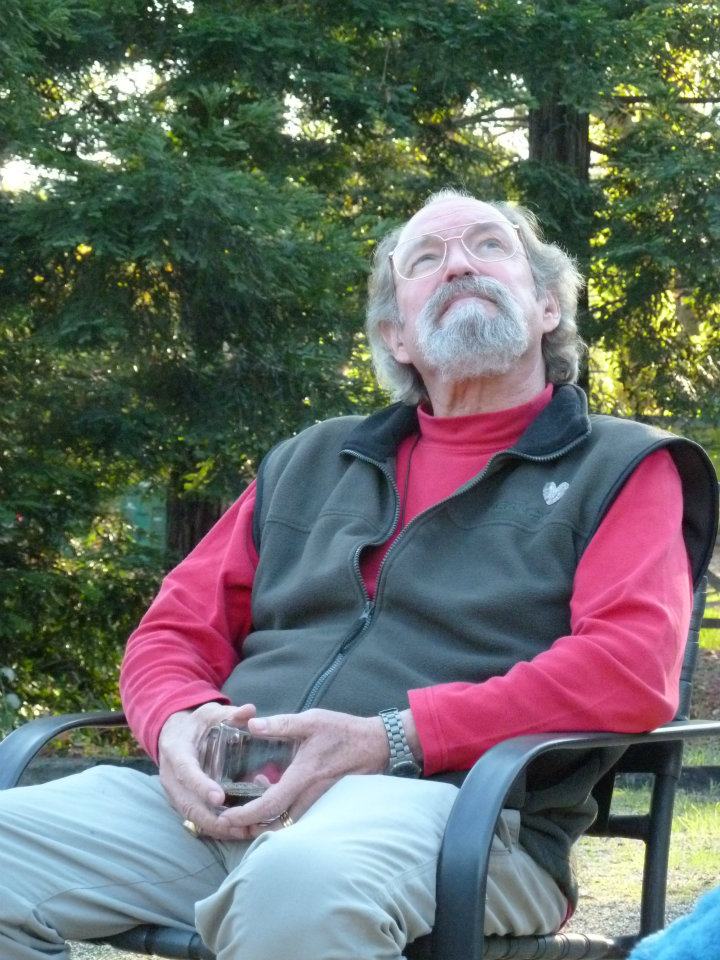 It is with a heavy heart that I share the bittersweet news that Dr. Hank Wesselman left this world on Monday, February 15, 2021. Hank passed peacefully to the other side to be with his ancestors, with his wife Jill by his side. Here is the post that Jill made to announce the sad news:
"Today is the day. Hank passed this morning into the realm of his ancestors and other beloveds after releasing his final breath, his Ha. He was comfortable, no pain, no struggle. I was blessed to be bedside, to hold his hand, speak to him and kiss his forehead. The staff was kind and compassionate, had come to really love him and cared for me as well.
Your Love and Aloha were palpable in the room. I know he felt it and it brought him peace.
Mahalo – Thank You – from me for all you offered in these last few days and over the years in which we have enriched each others' lives.
What a guy! What a soul! He was my beautiful Hank!"
"Some Buddhist traditions teach that February 15 is the day when the Buddha achieved Parinirvana, or complete Nirvana, upon the death of his physical body. Hank would appreciate that." ~ Jill
Decades ago a friend told me about Hank so I looked him up, bought his books and eventually became a student of his. My life changed the day Hank came into my awareness. Both he and his lovely wife Jill not only became my teachers and friends…they became my family. What a legacy he has left for all.
I have far too many stories about our wondrous experiences together to write about here. Plus, I cannot bring myself to write about them because I am still in complete shock. All these wonderful memories flood my mind and they overflow as tears down my cheeks.
I know that when we exhale our last breath our soul takes flight back to the other realms from whence we came. I find Chief Hank's passing so very bittersweet. I know without a doubt we shall continue our friendship and our work (perhaps doing even more work not that he's not limited by a body, time and space!)…but damn it, I'm gonna miss being able to see his sweet smiling face, hear his amused laughter at his own jokes, the mischievous twinkle in his eye when he was telling one of his amazing true tales and just to be able to give him a big bear hug and say, "I love you!" to him again. I wouldn't be here today with Hank and Jill.
The LOVE that he had for his "Lady Jill" was so palpable that you could see and feel it radiating from him and between them. It didn't need words although he always proclaimed his great love and respect for her (and she does the same). That kind of love doesn't even need words. I can see auras. The energetic field and exchange of energy between these 2 was a dynamic sight to behold! They were so cute together and their amazing love story has always given me hope that I too will find a true love like that one day. Their love story is not over. It is simply in the next new phase. Jill and their 2 daughters, Anna and Erica, and family all have our love and support (which I know Hank appreciates).
People all over the world have been blessed by Chief Hank's life, love, humor and work. We all will pick up the torch and carry on his good work in his honor and in loving memory. So, for now with a heavy yet hopeful heart, I'll just say mahalo nui loa and a hui hou, my dear friend, beloved teacher and kupuna, Chief Hank. We shall meet again in the DreamTime! Aloha, Much Love & Light, Lisa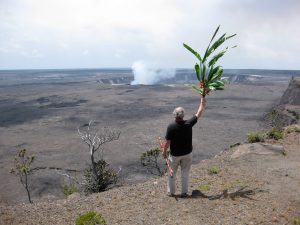 Hank's cremation occurred Tuesday, February 23, 2021 at 6am, Hawaii Time (8am PST).
The Hawaiian community performs many ceremonies at dawn, a very sacred time of day.
As you feel so called, please participate in your own way.
We can cheer him on his way!
~~ Aloha ~~
META-MATE™
We are developing this company as an exclusive dating service for people who are living Metaphysical lives on a spiritual path. It is not open to the public and there is a strict vetting process to screen all candidates who share the same ethos and are interested in authentic relationships with like-minded people. There is a website, app, and live events in development for members only. More information very soon.