LISA iS consulting on 2 new FILms!
Lisa has been hired by 2 different production companies as a metaphysical film consultant for all things supernatural. Due to the strict confidentiality/non-disclosure agreements, we cannot give any of the exciting details just yet. Stay tuned!
LISA iS INTERVIEWING NEW AGENTS
We are looking for a new talent agency and/or management team to represent Lisa as well as The Dream Masters brand and companies (THE DREAM MASTERS, META-CON and META-MATE). Lisa Rhyne is talking with a few companies to find the right fit. If you are a legit agent or manager (based in Los Angeles and/or New York) and interested in possibly working with us, please contact Lisa ASAP. Thanks!
THE ANNE MORROW LINDBERGH PROJECT
The great American historical figure
best-selling author (14 books)
navigator
aviatrix
mother
hero
philanthropist
inducted into several "hall of fames"
conservationist
one of the leading advocates of the nascent environmental movement and pioneer
ANOTHER UNSUNG FEMALE HERO THAT NEEDS HER "TRUE" STORY TOLD NOW.
LISA IS FRIENDS WITH THE FAMILY AND HAS BEEN GRANTED THE EXCLUSIVE LIFE AND LITERARY RIGHTS FOR THIS PROJECT.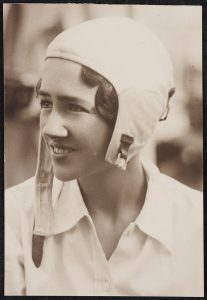 aviatrix/PIONEER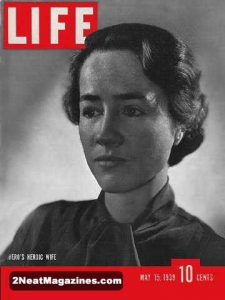 HISTORY MAKER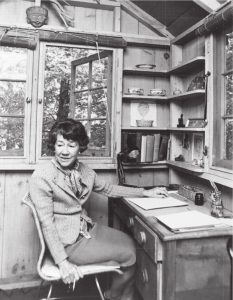 BEST SELLING AUTHOR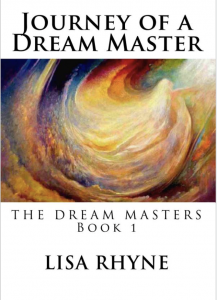 In 2016 Lisa self-published "Journey of a Dream Master" for 2 reasons:
Firstly, her illnesses were so grave at the time, she believed she'd die with her stories still in her and she did not want that. So, she actually wrote it for herself and her father. If it reached anyone else…that was simply a bonus.
And secondly, to see if there was any interest in all in what she had to say. (She seriously doubted it!) However, all the 5-star reviews from around the world, strong reviews by esteemed peers like Dr. Hank Wesselman and Dannion Brinkley, the countless enthusiastic private emails and heartfelt messages (with people posing with the book) from fans, clients, friends, family, peers and complete strangers were an overwhelming affirmation that her work matters and she was right to publish it.
Now 5 years later, Lisa has fully recovered (much to the astonishment of all the "white coats") and is completing her expanded new book with many more stories, teachings, photos, and metaphysical offerings.
We will post more details when the time comes. The original "Journey of a Dream Master" has been pulled from publication by Lisa. (If you bought one, it is a limited edition collector's item!)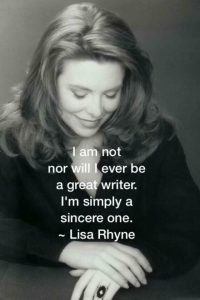 We have posted about the book on the Journey of a Dream Master page and supplemental galleries. So head on over and take a look!
THE ALCHEMY OF ACTING
EPISODIC SERIES ~ BOOK ~ LIMITED EDITION SPECIAL COFFEE TABLE BOOK OF PORTRAITS BY DR. ANDY GOTTS, MBE
After many heartfelt dialogues with fellow actors and storytellers, Lisa had the idea of writing a book about the "alchemy" of acting for performers as well as those who deal with performers or anyone interested in human interaction, storytelling, and metaphysics. Lisa has had some fascinating metaphysical experiences while acting (and there are plenty of photos of Lisa with unexplained phenomena).
She studied all the acting techniques of all the great masters from Konstantin Stanislavsky, Lee Strasberg, Stella Adler, Bertolt Brecht, Sanford Meisner, Uta Hagen and others. She primarily uses the Michael Chekhov Technique. The current global interest in spirituality, supernatural and metaphysical storytelling is at an all-time high never before seen across all formats. So the timing is perfect for this project!
Then Lisa's vision evolved into the idea of also doing a single documentary film that would interview actors on this fascinating topic sharing their stories on camera. Lisa tossed this idea around to some of her actor friends and after the overwhelmingly enthusiastic response…and them also saying they knew of someone else who'd want to do it…it snowballed into a series because there are simply too many people with too many amazing stories to fit it all into a single documentary.
If you have a favorite actor that you'd like to see in this project, email Lisa with your suggestion and we will take it into consideration. Announcements will be coming soon and more info as soon as we have it.
Give us your suggestions! | Link to Lisa's IMDb Page
FAMED CELEBRITY PHOTOGRAPHER, DR. ANDY GOTTS, MBE
Then, Lisa had the idea of taking portrait photos of these actors (many high-profile) while shooting the on-camera interviews and making a special oversized coffee table book of beautiful portraits (with quotes and bios of the featured actors). Some of the proceeds would then be donated to a charity. Lisa asked her very dear photographer friend if he'd do the portraits and work on this book with her. He immediately said, "YES!" Well, this friend is the legendary photographer Dr. Andy Gotts MBE who is famous for his celebrity portraits and campaigns. Below is just a little bit about this enormous talent who is now a part of this project. You can read more about Andy and view his work on his website: AndyGotts.com
The National Portrait Gallery holds a selection of his photographs in their permanent collection and in 2009 Gotts was honored with the presentation of the Fox Talbot Award.
In 2011 Gotts was conferred the degree Doctor of Arts by De Montfort University and he is a former President of the British Institute of Professional Photographers.
2012 saw Gotts appointed MBE in the Queen's New Years Honours List.
Gotts is noted for his magnum opus 'Degrees' which was inspired by the game, the Six Degrees of Kevin Bacon; BAFTA – 'Behind The Mask' and the Monty Python reunion.
BEHIND THE MASK: The biggest collection of BAFTA-winning actor portraiture ever assembled to take over the entire west wing of Somerset House.
SAVE THE ARCTIC with VIVIAN WESTWOOD (GREENPEACE)
Current projects for 2019 includes 'iCons' for the Elton John AIDS Foundation as well as a personal project 'UNSEEN'.
THE SPIRITWALKER TRILOGY
BY HANK WESSELMAN, Ph.D.
The trilogy reveals the result of the current global climate crisis and the future of humanity – who survives and who doesn't – as Dr. Wesselman is spontaneously transported 5,000 years into future. Humanity and the entire planet's survival are at stake. Read the descriptions of each book below to find out what was revealed through the Hawaiian kahuna mystic named Nainoa.
INVOLVES: Hawaiian kahuna mystics, Shamanism, global climate change, climate catastrophe, adventure, disclosure, an odyssey of discovery, origin and destiny of our species, the phenomenon of spirit possession, the conveyance of the souls of the dead, authentic shamanic time travel, and the true nature of the human spirit. Hank's ongoing connections with Nainoa give us an intimate look at kahuna spiritual wisdom, and their amazing visionary voyages finally bring them face to face with each other and with the mysterious Source of all existence.
ABOUT HANK: Research paleoanthropologist Hank Wesselman did his undergraduate work, as well as his Masters Degree, in Zoology at the University of Colorado at Boulder, then went on to receive his doctoral degree in Anthropology from the University of California at Berkeley. A native New Yorker, he has spent much of his life living and working among traditional tribal peoples and served in the US Peace Corps in the 1960's. It was then that he first became interested in indigenous spiritual wisdom. Since 1971, his research has taken him to the fossil beds of Eastern Africa's Great Rift Valley in search of answers to the mystery of human origins. That's where the visions began. He has been teaching shamanic workshops since 1991. Dr. Hank Wesselman left this world on Monday, February 15, 2021. (See tribute below.)
HANK WESSELMAN'S TRILOGY is in development with Lisa Rhyne as an executive producer. We are hoping that Jason Momoa will be attached to star as the Hawaiian kahuna hero "Nainoa," and Michael Sheen as Dr. Hank Wesselman, and Taika Waititi will be the director (possibly writer) of the project (with an acting role as well!). This exciting Hawaiian themed project will employ mostly Pacific Islander indigenous peoples – above and below the line.
Spiritwalker: Messages from the Future
Socially urgent and disturbingly prophetic, Spiritwalker has a universal mythic resonance and an undeniable relevance for today as it challenges our perceptions of our world. our reality, and our future.
An astonishing true story of an anthropologist's quest into a world of magic, mysticism, and meaning. Not since Carlos Castaneda's tutelage under the Yaqui Indian guide, Don Juan has there been a spiritual autobiography quite like Spiritwalker. Hank Wesselman's incredible true story begins with a series of vivid dreams he had while living on the flank of an active volcano in Hawai'i. Eventually Dr. Wesselman became convinced that what he'd experienced were not merely dreams but a visionary encounter with what shamans have long called the 'spirit world.'
In this world, he met a fellow traveler, a Hawaiian kahuna mystic named Nainoa. What did Nainoa seek from Dr. Wesselman? What did the anthropologist have to learn from this exotic traveler from another time and place? Maintaining his scientific objectivity, Dr. Wesselman embarked on a mystical journey beyond the boundaries of ordinary consciousness. The result is a fascinating adventure, an exciting discovery, and the story of how a hard-headed scientific realist may have stumbled on an important piece in the puzzle of human evolution.
MedicineMaker: Mystic Encounters on the Shaman's Path
In the brilliant visionary tradition of Carlos Castaneda, anthropologist Hank Wesselman first documented his spiritual journey in the internationally acclaimed SPIRITWALKER. His travels through the spirit world continue in this astonishing book, leading us into the heart of one of the greatest mysteries of existence.
Dr. Wesselman's inspiring quest began with a dramatic spiritual encounter on the island of Hawai'i in which his mind was brought into connection with the consciousness of another man named Nainoa, a kahuna initiate and fellow mystic traveler. Though he feared his connection to Nainoa would be severed when he moved to San Diego in 1989, in the year that followed, he experienced a trance of intense, exquisite clarity in which his mind once gain merged with that of Nainoa.
It became obvious that their odyssey of discovery had just begun, and the true purpose of their profound yet cryptic contact began to take shape. It became apparent that Wesselman had gained access to some inner doorway, putting him in the presence of a transcendent life force and intelligence. On the threshold of a dazzling new understanding of nature, he was a shaman in training, an initiate into the sacred, secret healing powers of the spirit world.
This remarkable book also takes us on an expedition to Africa and gives us an unprecedented glimpse into the origin and destiny of our species. Hank Wesselman has brought back from his extraordinary travels an extraordinary message: the keys to personal power and the healing of all humankind.
VisionSeeker: Shared Wisdom from the Place of Refuge
In the third remarkable book in the Spiritwalker trilogy, Dr. Hank Wesselman reveals what it means to be a scientist, a mystic, and a medicine man in an age of high technology and super science. In Visionseeker, he casts light on the emergence of a modern Western Shamanism, the phenomenon of spirit possession, the conveyance of the souls of the dead, authentic shamanic time travel, and the true nature of the human spirit. His ongoing connections with Nainoa give us an intimate look at kahuna spiritual wisdom, and their amazing visionary voyages finally bring them face to face with each other and with the mysterious Source of all existence.
THE TRANSITIONING OF Dr. HANK WESSELMAN


A FOND FAREWELL TO THE CHIEF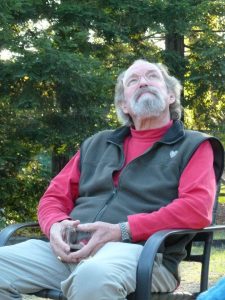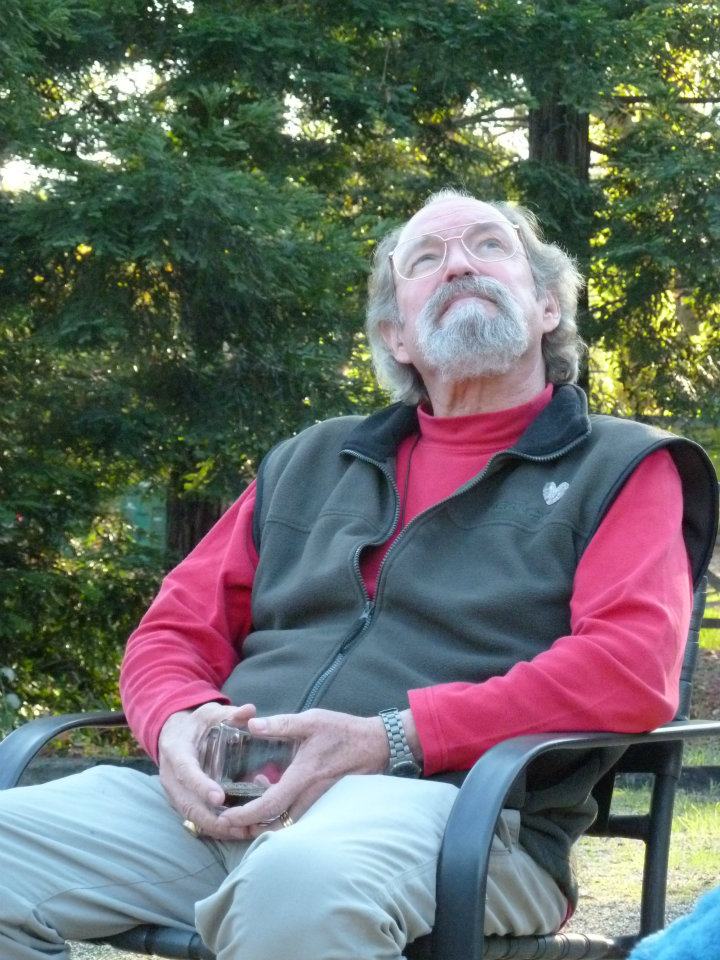 It is with a heavy heart that I share the bittersweet news that Dr. Hank Wesselman left this world on Monday, February 15, 2021. Hank passed peacefully to the other side to be with his ancestors, with his wife Jill by his side. Here is the post that Jill made to announce the sad news:
"Today is the day. Hank passed this morning into the realm of his ancestors and other beloveds after releasing his final breath, his Ha. He was comfortable, no pain, no struggle. I was blessed to be bedside, to hold his hand, speak to him and kiss his forehead. The staff was kind and compassionate, had come to really love him and cared for me as well.
Your Love and Aloha were palpable in the room. I know he felt it and it brought him peace.
Mahalo – Thank You – from me for all you offered in these last few days and over the years in which we have enriched each others' lives.
What a guy! What a soul! He was my beautiful Hank!"
"Some Buddhist traditions teach that February 15 is the day when the Buddha achieved Parinirvana, or complete Nirvana, upon the death of his physical body. Hank would appreciate that." ~ Jill
Decades ago a friend told me about Hank so I looked him up, bought his books and eventually became a student of his. My life changed the day Hank came into my awareness. Both he and his lovely wife Jill not only became my teachers and friends…they became my family. What a legacy he has left for all.
I have far too many stories about our wondrous experiences together to write about here. Plus, I cannot bring myself to write about them because I am still in complete shock. All these wonderful memories flood my mind and they overflow as tears down my cheeks.
I know that when we exhale our last breath our soul takes flight back to the other realms from whence we came. I find Chief Hank's passing so very bittersweet. I know without a doubt we shall continue our friendship and our work (perhaps doing even more work not that he's not limited by a body, time and space!)…but damn it, I'm gonna miss being able to see his sweet smiling face, hear his amused laughter at his own jokes, the mischievous twinkle in his eye when he was telling one of his amazing true tales and just to be able to give him a big bear hug and say, "I love you!" to him again. I wouldn't be here today with Hank and Jill.
The LOVE that he had for his "Lady Jill" was so palpable that you could see and feel it radiating from him and between them. It didn't need words although he always proclaimed his great love and respect for her (and she does the same). That kind of love doesn't even need words. I can see auras. The energetic field and exchange of energy between these 2 was a dynamic sight to behold! They were so cute together and their amazing love story has always given me hope that I too will find a true love like that one day. Their love story is not over. It is simply in the next new phase. Jill and their 2 daughters, Anna and Erica, and family all have our love and support (which I know Hank appreciates).
People all over the world have been blessed by Chief Hank's life, love, humor and work. We all will pick up the torch and carry on his good work in his honor and in loving memory. So, for now with a heavy yet hopeful heart, I'll just say mahalo nui loa and a hui hou, my dear friend, beloved teacher and kupuna, Chief Hank. We shall meet again in the DreamTime! Aloha, Much Love & Light, Lisa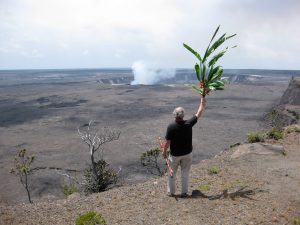 Hank's cremation occurred Tuesday, February 23, 2021 at 6am, Hawaii Time (8am PST).
The Hawaiian community performs many ceremonies at dawn, a very sacred time of day.
As you feel so called, please participate in your own way.
We can cheer him on his way!
~~ Aloha ~~
META-CON™
We are revamping META-CON and are very excited about the annual Los Angeles, California event. If you are interested, please email us to be on the META-CON list.
META-CON, is an annual live and virtual/augmented reality convention featuring the greatest living masters of metaphysics, Shamanism, and ancient knowledge along with entertainment entities and storytellers creating evolved entertainment all focused on expanding and uplifting global consciousness.
There is an extensive vetting process for those who sit on the Meta-Con board of directors and are featured speakers (because sadly there are many misinformed/fraudulent people passing themselves off as something they simply are not). We want to guarantee that this event is of the highest caliber for all participants, vendors and lecturers.
META-MATE™
We are developing this company as an exclusive dating service for people who are living Metaphysical lives on a spiritual path. It is not open to the public and there is a strict vetting process to screen all candidates who share the same ethos and are interested in authentic relationships with like-minded people. There is a website, app, and live events in development for members only. More information very soon.