Latest news and developments
we always have something new in the works!
"THE ALCHEMY OF ACTING"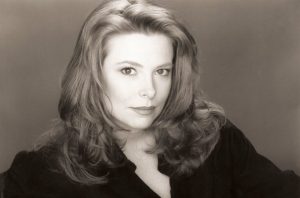 After many heartfelt dialogues with fellow actors, Lisa had the idea of writing a book about the "alchemy" of acting for performers as well as those who deal with performers or anyone interested in human interaction, storytelling and metaphysics. Lisa has had some fascinating metaphysical experiences while acting (and there are plenty of photos of Lisa with unexplained phenomena). She studied all the acting techniques of all the great masters and primarily uses the Michael Chekhov Technique. The current global interest in spirituality, supernatural and metaphysical storytelling is at a all time high never before seen across all formats. So the timing is perfect for this project!
Then Lisa's vision evolved into the idea of also doing a single documentary film with actors discussing this fascinating topic and sharing their stories on camera. Lisa tossed this idea around to some of her actor friends and after the overwhelmingly enthusiastic response by all of them…and them also saying they knew of someone else who'd want to do it…resulted in it snowballing into a docuseries because there are simply too many people with too many amazing stories to fit it all into a single documentary under 2 hours.
Then, Lisa had the idea of taking portrait photos of these actors (many high-profile) while shooting the on-camera interviews and making a special oversized coffee table book of beautiful portraits (with quotes and bios of the featured actors). Some of the proceeds would then be donated to a charity. Lisa asked her very dear photographer friend if he'd do the portraits and work on this book with her. He immediately said, "YES!" Well, this friend is the legendary photographer Dr. Andy Gotts MBE who is famous for his celebrity portraits and campaigns. Below is just a little bit about this enormous talent who is now a part of this project. You can read more about Andy and view his work on his website: AndyGotts.com
The National Portrait Gallery holds a selection of his photographs in their permanent collection and in 2009 Gotts was honored with the presentation of the Fox Talbot Award.
In 2011 Gotts was conferred the degree Doctor of Arts by De Montfort University and he is a former President of the British Institute of Professional Photographers.
2012 saw Gotts appointed MBE in the Queen's New Years Honours List.
Gotts is noted for his magnum opus 'Degrees' which was inspired by the game, the Six Degrees of Kevin Bacon; BAFTA – 'Behind The Mask' and the Monty Python reunion.
BEHIND THE MASK: The biggest collection of BAFTA-winning actor portraiture ever assembled to take over entire west wing of Somerset House.
SAVE THE ARCTIC with VIVIAN WESTWOOD (GREENPEACE)
Current projects for 2019 includes 'iCons' for the Elton John AIDS Foundation as well as a personal project 'UNSEEN' which features 100 photographic contact-sheets.
If you have a favorite actor that you'd like to see in this project, email Lisa with your suggestion and we will take it into consideration. Announcements will be coming soon and more info as soon as we have it. Thanks!
WGA Registration Number: 2016922
Book #1 is The Alchemy of Acting: A Handbook for Actors (ISBN 9781502587626)
BOOK #2 is the oversized coffee table book of portraits by Lisa Rhyne and Dr. Andy Gotts MBE.
TDM MANAGEMENT
We are pleased to announce that we have formally launched our management branch. Lisa is now representing Dr. Hank Wesselman, Dannion Brinkley and James Redfield. Elantu has been represented by Lisa for many years and is one of Lisa's most cherished friends and collaborators. TDM Management is only representing these 4 people at this time.
"I want to focus on creating and collaborating with Elantu, Dannion, James and Hank. We have a lot of powerful content in development and it is in everyone's best interest to keep this group limited so we can focus on manifesting our work and getting it out to the world. I am very honored and excited to be working with these wonderful people who I am blessed to call my friends. 2020 is already a powerful year and we are looking forward to all that's on the near horizon. Stay in touch!" ~ Lisa
META-CON™
We are revamping META-CON and are very excited about the annual Los Angeles, California event. If you are interested, please email us to be on the META-CON list.
META-CON, is an annual live and virtual/augmented reality convention featuring the greatest living masters of metaphysics, Shamanism and ancient knowledge along with entertainment entities and storytellers creating evolved entertainment all focused on expanding and uplifting global consciousness.
There is an extensive vetting process for those who sit on the Meta-Con board of directors and are featured speakers (because sadly there are many misinformed/fraudulent people passing themselves off as something they simply are not).
new representation – LITERARY AGENT, JOEL GOTLER
We are very pleased to announce that Joel Gotler, CEO of The Intellectual Property Group, is now the literary agent for Lisa Rhyne, The Dream Masters brand as well as Lisa's clients – Elantu, Dannion Brinkley, James Redfield and Dr. Hank Wesselman.
Joel Gotler started his career over 30 years ago at the William Morris Agency in New York, and was made an agent upon signing superstar Mama Cass Elliot of "The Mamas and The Papas."
Gotler exclusively represents the film and television rights to best-selling authors. Gotler is also responsible for selling the underlying rights to hundreds of films, including: The Untouchables, Beetlejuice, Chocolat, The House of Sand and Fog, Dangerous Minds, Indecent Proposal, Glory, Band of Brothers, Boardwalk Empire, Wolf of Wall Street, Mr. Popper's Penguins, White Oleander, McScam, the recent $1-million dollar sale to Fox with Ben Affleck and Matt Damon attached written by Jeff Maysh (Maysh has seven other feature projects set up in Hollywood).
As a producer, Gotler's credits include: Ferdinand the Bull (Fox), Wolf of Wall Street (Leonardo DiCaprio, Martin Scorsese), In With the Devil (Brad Pitt, Paramount), and Mr. Popper's Penguins (Jim Carrey, Fox).
New products Coming Soon TO OUR NEW ONLINE SHOP
We are setting up our online shop to offer products with designs by Lisa Rhyne, Elantu and others very soon.
New lines of designs include:
"The Dream Masters" by Lisa
"Please don't Squeeze the Shaman" by Lisa
"Shaman Life" by Lisa
"Spirit Raven" by Elantu
META-MATE™
We are developing this company as an exclusive dating service for people who are living Metaphysical lives on a spiritual path. It is not open to the public and there is a strict vetting process to screen all candidates who share the same ethos and are interested in authentic relationships with like-minded people. There is a website, app and live events in development for members only. More information very soon.
NEW WEBSITE & ONLINE STORE
COMING SOON!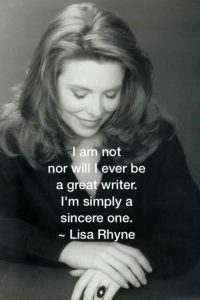 Hello everyone! I am very excited to be creating a new website and online store. While that is taking place, I wanted to have something live online for folks to visit and be able to contact me so I built this one. Have a look around and stay in touch. I'm telling you right now, 2020 is going to be quite a monumental year! Cheers!