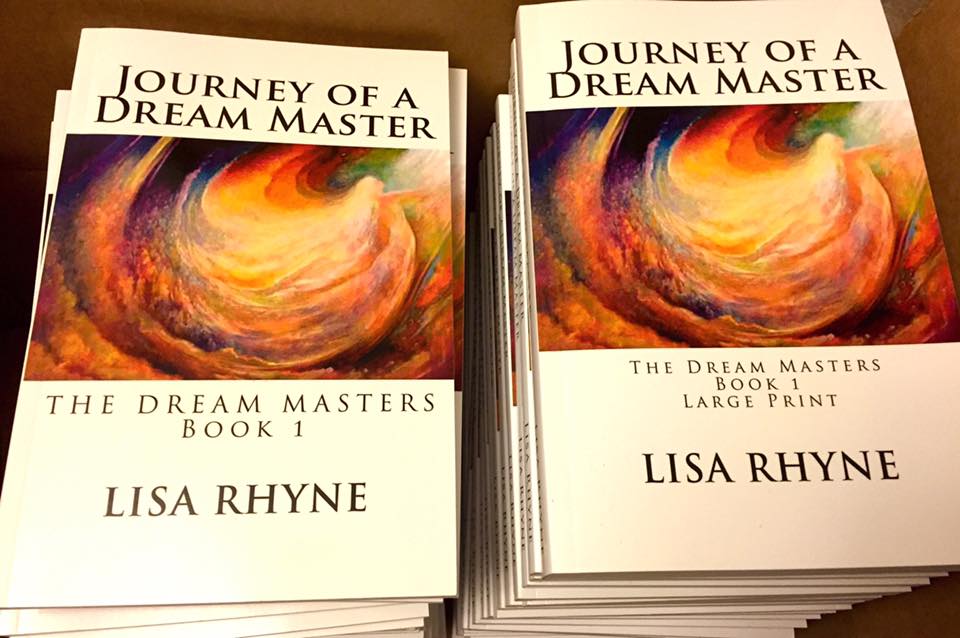 Here is one of the many true stories from my book, Journey of a Dream Master. It is actually one of my very favorites and deals with the cosmic web of the multiverse. (I also tell it when people ask me why I'm single.)

When you LIVE a magical life…most regular people are simply and completely unprepared for supernatural things to happen.

The sad irony is…and I could be wrong but I believe everyone has something in them that wants "magic" to be "real." Yet when something magical actually happens, it blows their minds to the point they deny what happened because it is simply too much and too hard to process and accept.

Think about it. If magic is real and other people are living it and you are not…then that is just too sad for most people to process. So they miss out on all the fun. And that truly is sad to me.

I wish everyone could experience the mystical and magical. But that is not in everyone's belief system or on their to do list. Hey, live and let live!

Hope you enjoy my story.
BYE-BYE BARFLY
BY LISA RHYNE
When it comes to "reality" people have very strong opinions and perceptions about what their reality is and is not as well as what is possible. Most are firmly anchored in one version (or dimension) of reality and spend their entire life believing their theory. I'll get more into parallel worlds and the multiverse in Book 2, Walking Between Worlds. Right now I want to tell you about a late night in Georgia.
This story is about altering my reality and switching to another parallel universe. What makes it noteworthy is that I did it all in front of a witness and brought him with me as well as involving 5 random strangers. Having played with the multiverse many times all throughout my life, I've used this with much more frequency over the last ten years. This was a first because of all the other people involved. I must admit I happily surprised myself with this one and unfortunately shocked my boyfriend as this was a reality game changer for him.
We were in a Macon, Georgia hotel on vacation. Our room was on the ground floor at the front near the restaurant/bar and main parking lot. That night when the bar closed at around three in the morning, a very loud group of drunk women exited the bar. We were awakened to the sounds of their high heels clonking like Clydesdales along the sidewalk mixed with their laughter and trash talking the dudes from the bar. Yes, they were talking loud enough to hear what they were saying.
They then stopped right outside our room. We could only see 5 silhouettes on the window (so I believe there were only 5 of them). They were still having way too much fun as they stumbled around loudly laughing and chatting like crazy happy drunks will do at that time of night/morning. They'd come to a full stop by our window and simply weren't shutting up or leaving. Just my luck!
After about 15 minutes of this, extremely annoyed I looked over at my equally annoyed boyfriend and said, "They've got about sixty-seconds to move on…or else!" This made him understandably nervous because he thought I meant that I was actually going to get out of bed and take on all these obnoxious crazy drunk chicks by myself. That is certainly not what I meant — not by a long shot.
They still weren't moving along or shutting up so I decided to take matters into my own hands (so to speak). Still in bed, I firmly stated, "That's it!" I raised both of my hands up in front of me as I scanned for what I was searching for, made the connection then with a slight flick of my right hand I completed my process. This physical hand gesture wasn't necessary (talking and gesturing actually slows my process down) but was more for his benefit to be able to see an action and the subsequent immediate consequence of that action. There was instantaneous silence and no more shadows on the window.
After a few seconds of silence my boyfriend urgently asked, "What just happened?" A tiny bit surprised with myself, I calmly stated, "They are gone!" "Gone?" "Yep, gone!"
He jumped out of bed and ran to the window searching for people. I said, "They are gone." He then opened the door to get a better view of the entire parking lot and surrounding area. After several minutes he turned to me with a very shocked look on his face and said, "There's no one out there! They're gone." I smiled and said, "I know. I believe I just said that repeatedly."
After a few more minutes, he finally closed the door then slowly climbed back into bed. He kept asking what really happened. Quite pleased (and still a little surprised), I said, "One of two things: 1) I sent them into a parallel universe where we aren't or; 2) I sent us to a parallel universe where they aren't. Either way, they aren't with us any more." He was deadly silent as he struggled to fully grasp what I just said and what had just happened not only to them but to him.
After quite a while of silently contemplating this, he timidly asked me again to please explain. Exhausted, I was slightly annoyed as I asked him, "Did you hear them walk away in their crazy loud shoes? Did you hear any car keys jingling? Did you hear any car doors open, close or hear engines start up or cars pull up or drive away? NO! Because none of that happened. It went from loud to silent in a split second. The silhouettes on the window disappeared because they are no longer here. They're gone!"
After several more awkward minutes of silence he finally mustered up the courage to ask what he really wanted to ask me. He timidly squeaked out, "You won't do that to me, will you?" I did my best not to laugh out loud. Feeling even more sassy than usual, I dramatically glanced over, and looking him straight in the eye I slowly said, "Not if you behave!" Then there was a very long pause as I stared at him trying to grasp all that had transpired. I said, "Good night!" and rolled over to go to sleep. Funny, he didn't really sleep much that night.
Now, what happened to those women? How does it go from a loud crowd to silence in a time that's too short for anyone to walk anywhere? How do you explain no footsteps, no car doors, no calls to be picked up, no keys jingling, no engines starting and no cars driving up or driving away? At the very instant I did what I did it went completely silent and the space where they were standing was completely empty. Can I prove they were zapped into a parallel universe? Can you prove they weren't?
I clearly and strongly set my intention and saw my desired outcome very clearly in my mind before it happened. And it played out exactly as I intended. Obviously, it is not wise to write the exact directions on how to do this sort of thing as you never know who will use it for what purposes.
I will just say that I've successfully done it many times since and I know others that work with parallel dimensions and other realities as well. So it is not something specific only to me. Everything in this book has been done by many across time before I ever experienced any of it. All of this is a part of our humanity and evolution.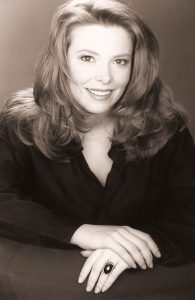 In Humble Service, Love & Light ~ Lisa
Lisa Rhyne
Founder of The Dream Masters